Our Lady of Lourdes & St William
Our Church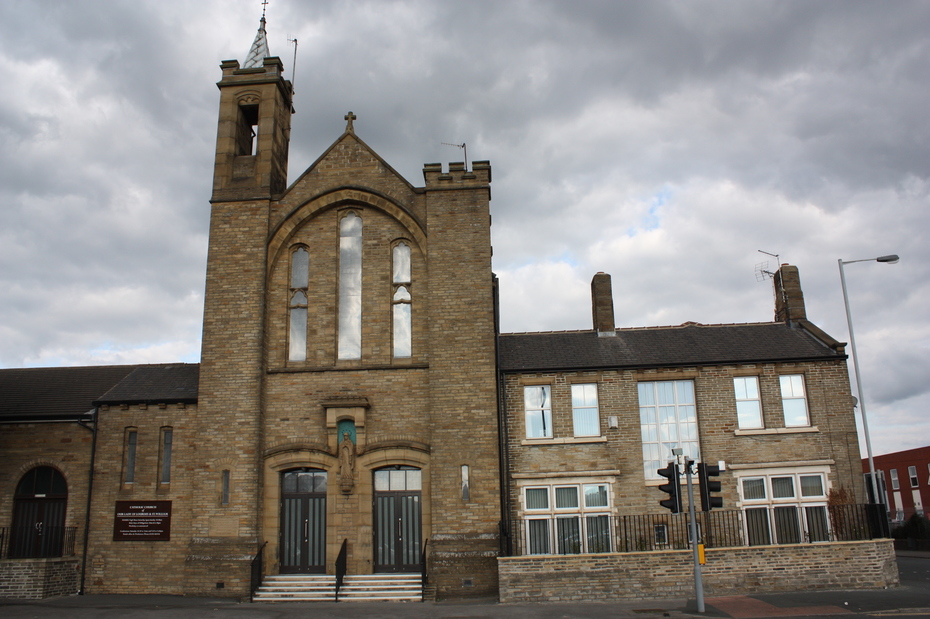 Our Lady of Lourdes & St. Williams
Ingleby Road
BD8 9BH Bradford
West Yorkshire
01274 542534
Parish Priest - Fr. Michael Hughes
This inner city church is an important local landmark, built in a stripped Gothic style. The interior retains its spatial quality
with some good fittings.
The Brownroyd area of Bradford grew rapidly during the second half of the 19th century due to the influx of mill workers, many
of them Catholics. In response, the parishes of St Patrick's and St Cuthbert's jointly built a school chapel on Bingley Street,
dedicated to St William of York. Mass was first celebrated here in 1882. After a period of closure, the chapel re-opened in 1902
and Fr Patrick MacMahon became the first parish priest in 1909. He developed the present large church and presbytery, built
to designs from Edward Simpson & Son, and dedicated to Our Lady of Lourdes and St William.
Bishop Cowgill laid the foundation stone in 1924. The church was finally consecrated in 1952 by Bishop Heenan. The sanctuary
was re-ordered in 1971 to designs by D. Chambers, replacing the 1930 fittings.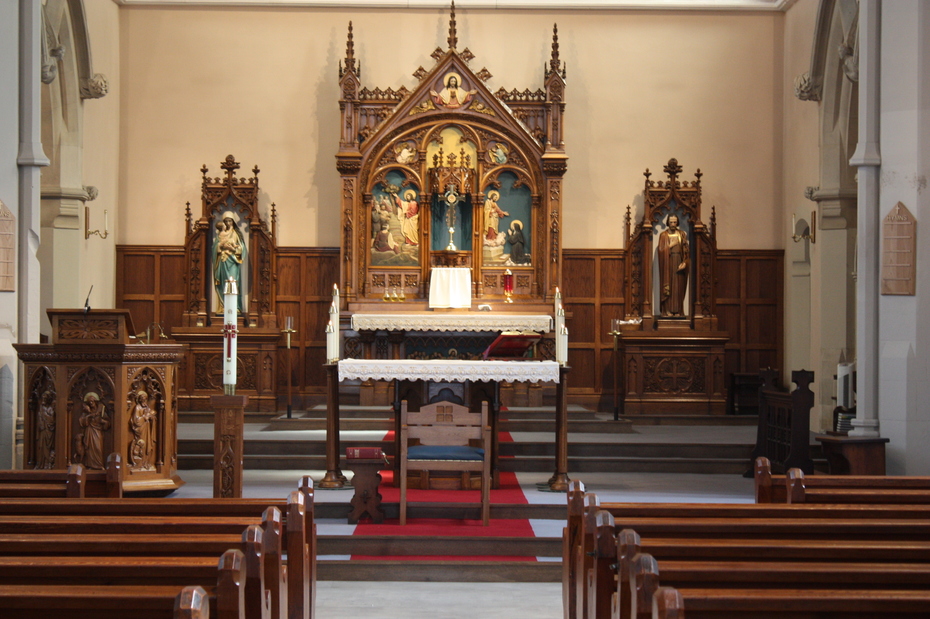 In 2014, major renovation of the church was undertaken by Overton Architects, which saw the installation of the altar and
reredos from the recently closed church of The Sacred Heart, Thornton. At the same time, the statue of St. William, which had
been placed in the school hall for many years, was returned to the church.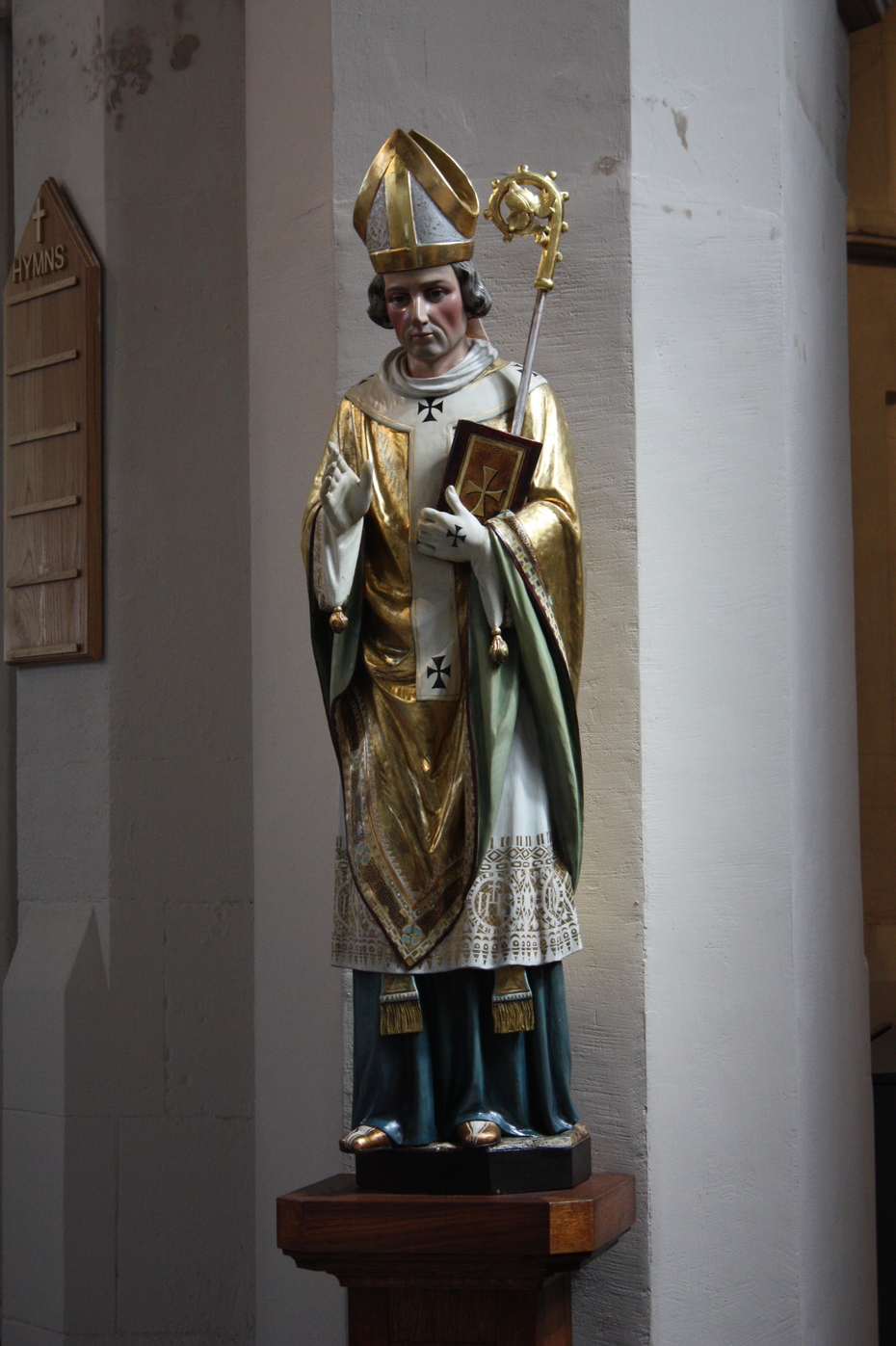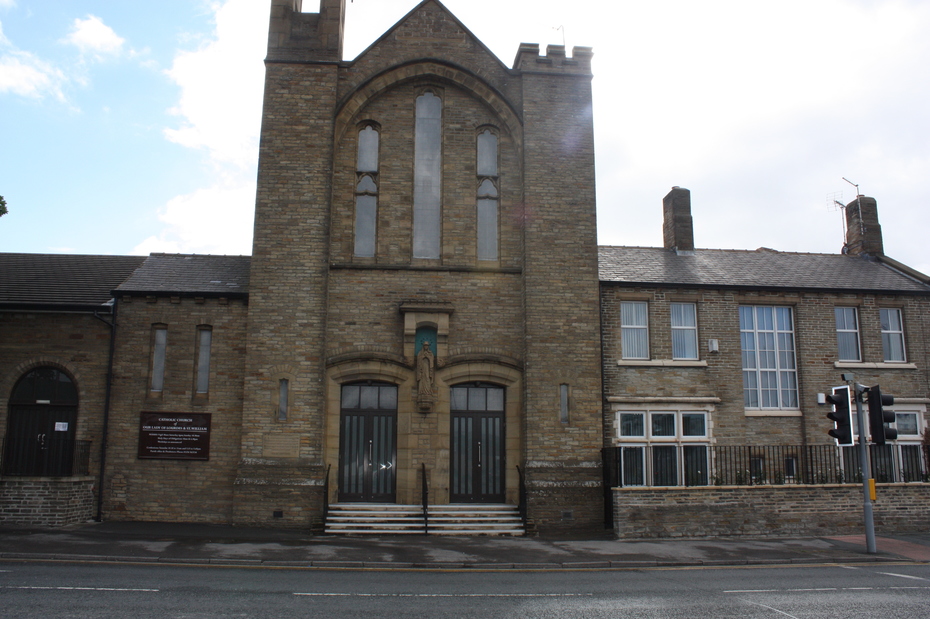 The church fronts onto the busy inner ring road and is surrounded by industrial and business premises; it is the only building
of note in the area.
In September 2019 the parish was joined with the parish of St Matthew's Allerton and both churches now come under the
pastoral area of St. Blaise.